Your Guide to the Chicago Permitting Process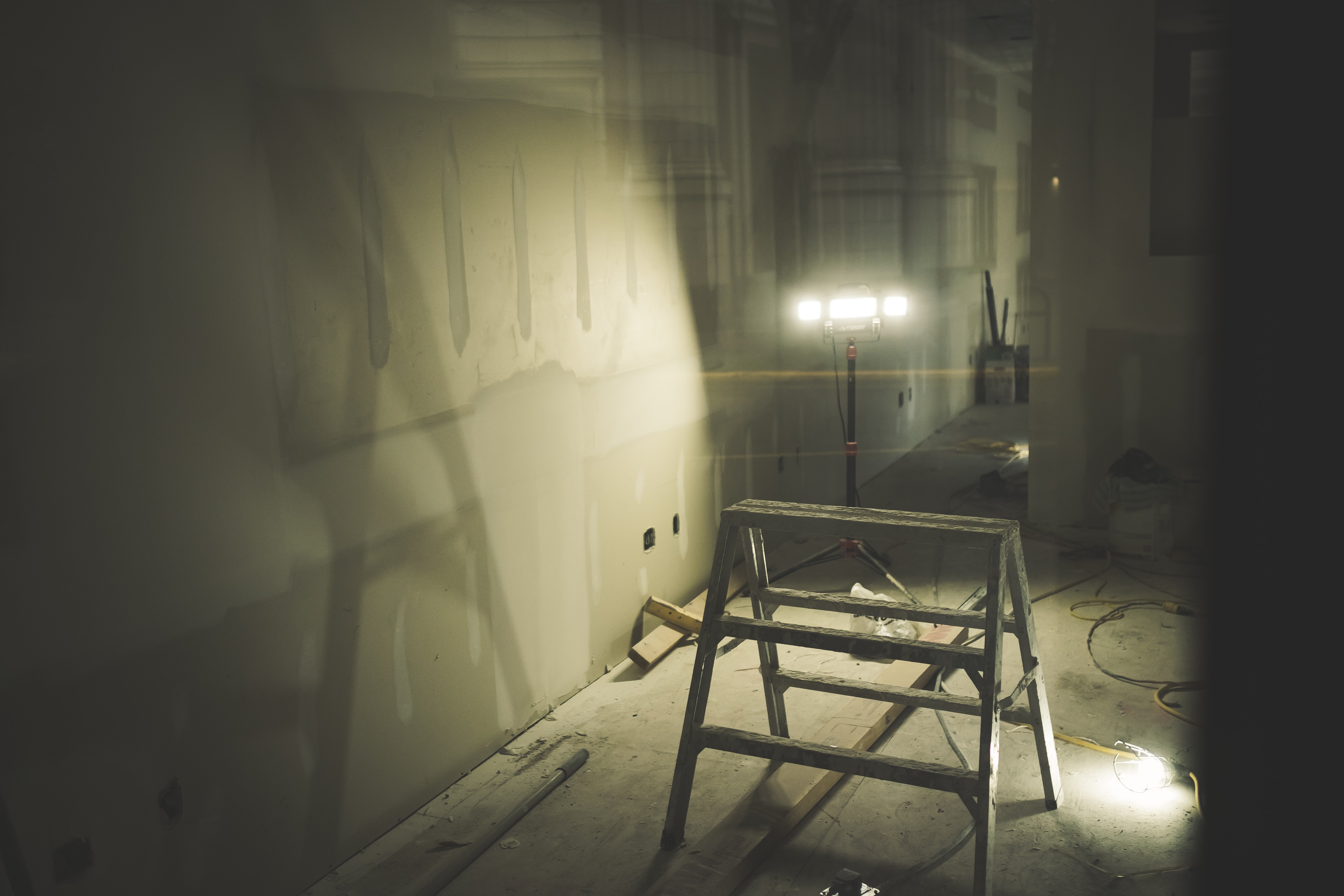 Obtaining a permit in Chicago is something every real estate investor should know how to do. Permits ensure that you have a legal right to build on your property, whether you're renovating a home for sale or planning to become a landlord.
If you work with a real estate general contractor, they may help walk you through the permit process. In fact, any contractor worth working with will always ensure the right permits are in place before starting any work.
That being said, investors should be fully aware of the entire Chicago permitting process and be comfortable handling it on their end, too.
In this guide, we will walk you through the entire process of getting a City of Chicago Easy Permit, so you can renovate with confidence.
What is a permit, and why do I need one?
Building permits are designed to regulate the construction process to ensure safety and quality. They are meant to hold builder's accountable to local and city codes that protect everyone who works on and lives in a property.
Without a permit, there are no standards to uphold. Contractors could work however they want, leaving projects undone or failing to meet safety regulations.
Obtaining a permit isn't just a legal requirement but the right thing to do; it's an investment in the well-being of you, the contracting team, and future tenants/homeowners.
Luckily, the Chicago permitting process for some renovation work is simplified thanks to the Easy Permit Program.
Chicago Easy Permit Program: What You Can Use It For
Any real estate investor who is rehabbing a property can likely benefit from the Easy Permit Program. It allows you to follow the streamlined processes for a number of projects done to both the interior and exterior of your property.
Easy Permit Program Interior Projects:
Replacing more than 1,000 square feet of drywall

Replacing exterior doors

Repairing fire damage for buildings with 24% or less damage (requires inspection and additional electrical permit)

Replacement of existing gas-fired furnaces in residential buildings with four or more dwelling units

Replacing existing plumbing system

Doing any type of electrical work (requires additional electrical permit)

Replacing countertops or cabinetry in a condo


Easy Permit Exterior Projects:
Replacing doors or windows in a residential property with four or more dwelling units

Adding non-masonry fences greater than 5-feet tall, or masonry fences of any height

Adding a shed greater than 150-square-feet

Adding a garage with a detached frame up to 600-sqare-feet without a rooftop deck

Adding a wood trash enclosure

Making porch repairs if there is a violation report requiring a permit

Performing any masonry work (requires a mason contractor)

Performing any tuckpointing (requires a mason contractor; cleaning and/or grinding require pollution prevention permit from the CDPH)

Repairing or updating roofs (total removal requires Illinois roofing contractor)

Repairing lintels (maximum 6'-0" opening, requires a masonry contractor)

Scaffolding (same-day permit possible if work over a public space has been approved by the Chicago Department of Transportation)
If any project you intend to perform is on one of these lists, you can use the Easy Permit Program to streamline your permitting process. You'll need to print out and complete an application form, then bring it to the City Hall office to pay for it.
You can also obtain some permits entirely online without staff review. You just fill out the application and pay the permit costs.
If your project requires a contractor, then you will need to have a copy of a contract signed by both you and the contractor outlining the scope of the work to be performed. There should also be a signed letter of intent from the contractor as needed.
This Easy Permit flowchart details exactly how to get a Chicago building permit step by step. The exact process you follow may differ depending on the scope of your renovation.
There are many interior projects, like installing new flooring and revamping bathrooms and kitchens, that don't require a permit. You will only need to seek out a permit if your project includes any of the renovation jobs listed above.
Jobs that aren't attached to a fire-rated assembly or fire-resistance rating can be done without a permit in most cases. Most jobs that alter the electrical, central or gas heating/cooling, or plumbing systems of a property will need a building permit.
For the most part, interior renovations that don't alter the structural or mechanical integrity of the property can be done without a permit. Once you begin to modify the infrastructure, you will likely need to seek out a permit.
We also strongly advise only working on such projects with the guidance of a general contractor.
Review the full list of building tasks that do not require a City of Chicago permit.
What happens if I don't get a building permit in Chicago?
Permits directly impact the safety, construction, and even profitability of your investment. Failure to obtain a permit can cause many general contractors to turn away from you. Beyond that, it can halt the entire construction process if you're ever caught building without the appropriate paperwork.
Penalty fees and halted construction are the primary consequences you can face; you would have to stop all work on a property until it is brought up to code and granted a permit by an inspector.
The resulting effect on your construction schedule leads to increased expenses and holding costs. In the worst-case scenario, you may rent or sell a property that isn't up to code, and have to tear down any unauthorized builds and perform the work over again.
To avoid any of these issues, don't overlook the permitting process. At Quality Builders, we can help walk you through the Chicago real estate construction process from start to finish. Contact us today to request a consultation.
Photo by Cory Woodward on Unsplash