‍Our Ultimate Decision Maker: Fear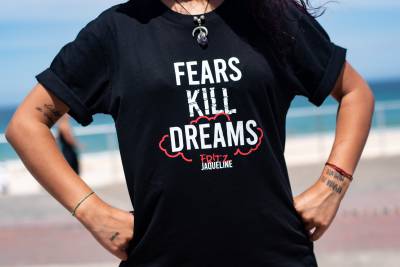 I don't care who you are. Fear governs 99% of our decisions, whether we want to admit it or not. Fear has its hand in all aspects of our lives, especially when trying to implement change such as making a career change or getting started in real estate. Oftentimes, newbies have difficulty understanding that real estate is a "get rich slow game" and tend to over scrutinize the most minute details instead of just getting started.
‍
Still, it's only natural to fear failure, especially in a business venture in an ever-evolving and changing industry. You may have more doubts than answers about the best way to get started in real estate investing, yet we don't want your fears to hold you back from limitless opportunities – most importantly, financial freedom.
‍
So, to make the learning process easier for you, we'll discuss ways to overcome your investment fears. If you follow these words of advice, you can see tangible results sooner than you think because you'll have a clear plan of action. Like anything else, the key to becoming a successful real estate investor is daily, consistent action.
‍
1 – First-time investors worry too much about finding the perfect deal
‍
When you're first getting started, the most important thing is just that: get started! Being a newer investor, you'll most likely not have access to the best deals, so finding the perfect BRRRR deal (buy, rehab, rent, refinance, and repeat) – or what investors call a 1% rule deal – isn't that likely. In case you don't already know, a 1% rule deal is when the purchase price equals the total amount of gross rent for one month (i.e, purchase price = $300,000 * 1% = $3,000/mo rental income).
‍
Typically, the quickest path of least resistance for newer investors is to take advantage of an owner-occupant 2-4 unit, a low down payment loan, and live in one of the units while renting out the others (a.k.a. "house hack"). Most newer investors are always looking to find a house hack where the rental incomes completely cover their own rent, which is nearly impossible to find in Chicago for two reasons:
‍
In the nicer parts of Chicago, Federal Housing Authority loan limits will likely be reached.
Or, the rents will not be able to meet the self-sufficiency test required for 3-4 units (maybe consider a 2 unit which is subject to the self-sufficiency test).
‍
So, instead of trying to find a needle in the haystack, try shifting the way you think about the situation.
‍
If the rent you would pay as a typical tenant is now less than it would be when house hacking, that's a win! The experience you get on your first couple of deals is imperative and needs to be the primary focus when you're starting out, not finding a deal where the numbers are perfect.
‍
2 – Landlording, don't want 3 a.m. toilet phone calls
‍
Fear of financial difficulties is only natural, but some investors balk at the idea of getting into real estate because they have certain misconceptions. Myths abound in the real estate business, especially when it comes to investing and landlording the right way, so don't let erroneous assumptions hold you back.
The vast majority of the time, a landlord's role isn't to show up at 3 a.m. to fix a leaky toilet or pipe. That's the kind of thing you see in movies. The system you set in place is oftentimes the solution to avoid dealing with rent collection and maintenance issues.
From the outside looking in, it is often assumed that you need to be a handyman (or woman) to be a landlord. If you hire a property manager they can handle 100% of your headaches, but it will likely cost you anywhere from 6-12% of your gross rent plus maintenance and repairs.
If you are looking for a more cost effective way to manage your properties, consider a property management software like Hemlane. If you sign up for the essential package, Hemlane can coordinate all maintenance issues on your behalf with your handymen or if you sign up for their complete package you don't even need your own maintenance team, they cover everything.
‍
3 – Timing the market
‍
A seasoned real estate investor who endured the housing crisis of 2008 will absolutely have an advantage over a beginner. It's not that they're able to pinpoint the whims of the market on sight because it's always a good time to invest in real estate if you can find the right deals and run your numbers correctly. That's the goal.
‍
So, what's the inevitable result? The answer is that properties are more profitable than anticipated many years ago when the housing market crashed and became unstable. The idea is to find a happy medium between downturns and periods of extended success.
‍
At a glance, now seems like a difficult time to buy since prices are higher, but you have to put that fact into context. The average value of a property is still rising year over year, and it's growing at a tremendous rate to turn a profit.
‍
Once again, the experience of a seasoned partner on your side is vital to overcoming your fears. The good news is that a certain amount of anxiety is necessary to keep you motivated as an investor, yet you need to find a balance and trust the advice of those who know the ins and outs of real estate investing.
‍
Contact Quality Builders for more guidance on the best way to invest in real estate
‍
Nowadays, there's a significant opportunity for smart real estate investors.. Ultimately, it doesn't take very long to learn the basics, whether choosing a location or understanding how to analyze a property properly. We have an expert team who is here to help.
‍
We all have doubts and fears, but knowing you have a team in your corner that you can count on makes real estate investing 10X more doable. At Quality Builders, we remain committed to bringing technology and transparency to the real estate industry, including business opportunities for newcomers who need guidance on how to proceed wisely.
‍
Contact us to learn more about how we can help you invest in real estate the right way.
‍
‍
‍