Short-Term Rentals (AirBnB) in Chicago: Are They Right for You?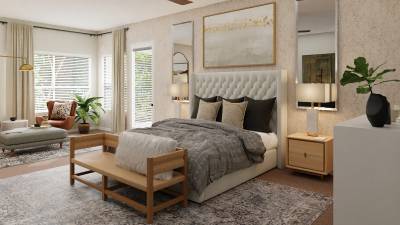 A short term rental is a real estate investment strategy that involves renting out a property for a short period of time. Unlike long term rentals which typically have a 12 month lease, a short term rental can be leased out anywhere from a day to a couple of months.
Over the years, short term rentals have grown in popularity because of market place technology companies like AirBnB and Vacation Rental By Owner (VRBO). These rentals are typically furnished and offer an attractive, sometimes cheaper alternative to hotels. STRs can be done with just a room in a property or it can be done with the whole property.
STRS have the potential to generate more income than a typical longer term rental but there are other factors to consider to see if it's the right move for your investment portfolio. To help determine if a Chicago short term rental is a viable strategy for you, we have laid out some of the advantages and disadvantages as well as the STR rules and regulations in the City of Chicago.
‍
Short-Term Rentals Explained
Short Term rentals are the new sexy real estate strategy for several reasons. Many investors enjoy the higher rental income due to daily, weekly and monthly income which is similar to the rates a hotel might see. Making more money will always be something that attracts investors to new strategies.
Additionally, STRs provide more flexibility since you aren't locked into a long term lease with a tenant, so if you want to use your rental as a vacation spot you can block time on the calendar for your personal use.
Counterintuitively, short term rentals typically stay in better condition than long term rentals. This is because they are cleaned and inspected after every stay. The awesome part about the cleaning is that it is typically paid for by the guest.
While the cashflow & upkeep are clear advantages, there are potential downsides to consider as well. If you don't take the time to properly analyze the location & demand for STRs in certain areas your overall occupancy and cash flow could be drastically affected. Keep in mind that not every destination is popular year-round so seek information such as the volume and trends of visitors coming into the area when doing your analysis.
Additionally, features and amenities are a big deal in STRs. If the unit is not furnished with style in mind and properly supplied with the necessary home essentials (i.e, blow dryers, hangers, mixing bowls, etc.), this could have a negative impact on reviews and overall guest satisfaction.
Operating costs tend to be higher. STRs usually require more management effort from their owners. And, there are local rules and regulations that can have a huge impact on the duration of a rental or even whether a STR is possible at all.
Local STR Legislation
There were plenty of downsides in the early days of modern STRs. These include a lack of available affordable housing in some places due to a massive increase in holiday rentals. Noisy "party houses" have also caused a nuisance in some residential areas.
As a result, cities like Chicago have introduced a raft of legislation in an effort to get the balance right.
The city of Chicago made some specific changes to the way hosts have to conduct their business. One of these put an end to one-night rentals. This was partly in an effort to curtail properties being booked for a party.
The change may seem harsh but, for hosts, there are upsides. One night stays are notoriously tricky. First, they block out the potential for others to book the property for a longer, more profitable period. They're also a lot of work with a complete clean in often a very fast turnaround time.
The Rules Around Chicago STRs
Aside from hotels, renting out a property in Chicago as an STR is likely to fall under one of these categories:
Shared Housing Host
Shared Housing Unit Operator
Vacation Rental/ Bed & Breakfast
A "shared housing host" (i.e, you are an owner occupant) is an owner of or tenant of a shared housing unit who rents the unit to guests. A shared housing unit is required to obtain a registration approved by the City.
A "Shared Housing Unit Operator" is an owner or operator of more than one Shared Housing Unit. A Shared Housing Unit Operator must obtain a license from the City.
A "Vacation Rental" is a dwelling unit that is rented to guests. A "Bed & Breakfast Establishment" is an owner-occupied residential building in which 11 or fewer rooms are rented to guests. Both Vacation Rentals and Bed & Breakfast Establishments must obtain a regulated business license from the City.
Since 2020, STR hosts have had to comply with a range of extra measures. These include:
Posting their license number in any listing advertisement
An extra fee of $125 for each unit registered as well as an annual renewal fee
The prevention of hosts renting out units that are licensing pending approval
Chicago also has rules around occupancy limits, the keeping of guest records, and very short lengths of stay. Penalties for violations can result in the suspension or annulment of a registration number.
Conclusion
If you've got your eye on a Chicago STR property, talk to the experts. Members of our Quality Builders team have owned and operated Short Term Rentals in Chicago since 2018 and have the experience and expertise to ensure your STR rental is a success. If you happen to need a renovation on your STR or just want to talk strategy, as always, Contact us for a consultation.