The Investor's Guide to being a Chicago Landlord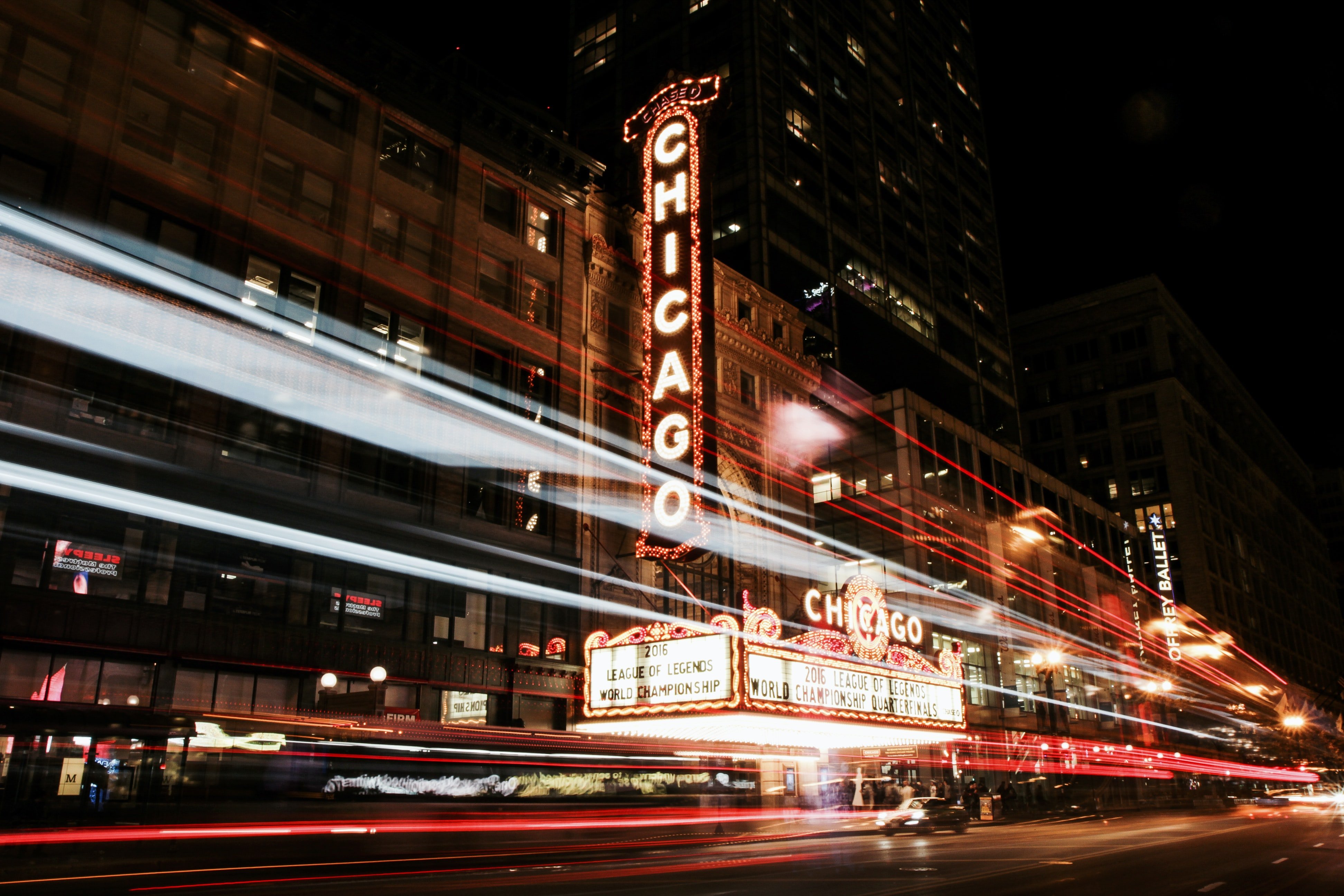 Investing in real estate is one of the best long-term strategies to build wealth over time. However, it's important to do your research and think it through carefully before investing.
Chicago holds one of America's most competitive rental markets. This means you, as a potential landlord, have a lot of potential to attract great tenants in different neighborhoods and across various demographics.
In this guide, we'll give you an overview of what it really takes to be a successful Chicago landlord, including how to find and buy investment rental properties, tenant selection, and leasing.
Buying a Chicago Rental Property
There are two key factors to consider when looking for properties: their location and your budget. You have to think about whether the price merits the cost of the property, and how likely you are to rent it in the future.
Vacancies = financial losses for investors. The goal is to always have an active lease, unless you're going to sell your property. With that in mind, make sure that a neighborhood is appealing to tenants. You can check out local listings and see whether there are a lot of vacant homes or apartments, and how much they're going for on average.
To make sure that your property can become profitable, ask yourself:
How much money am I willing to spend to close a sale?

How much money am I comfortable paying for a mortgage?

How much rent would I have to charge to cover the mortgage

,

expenses,

and

turn a profit?

Where do I want my rental property located?

What type of property do I want (apartment, condo, house)?

What type of tenants do I want to attract (single professionals, couples, families)?
In Chicago, it's not uncommon to buy a low-cost property with the intention of renovating it and renting it out. While this can be a good investment strategy, it should only be done with a professional house inspector and building team.
Some homes only need light work, but upgrades like new floors and fixtures can completely transform their feel. Other homes might have extensive property damage that isn't worth your time or money. If there are any issues with the foundation or roof, for example, it's usually best to walk away.
Understanding the Financial Aspect
Being a Chicago landlord is not as simple as collecting rent, paying off your mortgage, and pocketing the rest. There are a lot of other expenses related to owning a rental property that you'll have to consider. These include:
Utilities and maintenance

Property taxes

HOA fees

Homeowner's insurance

Cleaning fees between tenants

Repair costs

Rental company fees (if you use one)

Background checks and credit searches

Holding costs between leases
Make sure that your budget is as transparent and detailed as possible. The last thing you want is to invest in a property that costs more than it earns you each month. In some cases, working with a real estate investor or financial advisor can help you draft a working budget that makes it easier to start your search and find the right property.
Make Sure You Know Chicago Rental Laws
Becoming a landlord in Chicago takes research. You'll have to be well-versed in rental laws to protect yourself from any potential lawsuits and hefty penalty fees. You'll have to understand federal, state, and local laws to draft a comprehensive lease. This research period can take anywhere from several weeks to several months.
Some investors reach out to a real estate attorney, so they can get the full rundown and answers to any questions.
In Chicago, you will absolutely have to know the Residential Landlord and Tenant Ordinance (RLTO), a legislation that outlines tenants' rights and regulations for landlords throughout the city.
You should also look into laws regarding property disclosures, security deposits, entering property that is leased, maintenance, and rent pricing.
How much does rent cost in Chicago?
The average rent for an apartment in Chicago is $2,206 per month. More than half of all rental properties throughout the city cost over $2,000 a month. Rents can fluctuate by neighborhood and property type, but this figure can help you set an ideal baseline on how much to charge for rent.
Consider using sites like Zillow and Apartments.com to research rental properties in your neighborhood. How much are they going for? You want to charge enough to make a decent profit, but not so much that you deter any potential tenants.
A good tactic for a real estate investor in Chicago is to renovate an affordable property, then charge around the average rent. Because your improvements make your property more comfortable and appealing than the average one on the market, you'll get more applicants and likely have tenants willing to stay for long periods of time.
Just remember, it's illegal to raise your unit's rent before the end of a lease term. Once your tenants sign the dotted line, they only have to pay the offer you provided. You could consider short-term rentals, which naturally charge more, or monthly leases, but these types of agreements can lead to more frequent vacancies.
Preparing Your Property for Tenants
Let's say you've found the perfect place, closed the deal, and are ready to start your real estate adventure. That's great! But you can't immediately have tenants move in. Chances are you'll have to make some upgrades and renovate the unit/home so it's more attractive to potential renters.
Quality Builders Chicago can help you make your space the ideal home for future tenants. Working with a Chicago general contractor helps you upgrade your rental property with ease thanks to the professional staff and experienced professionals on your side.
Some upgrades you might consider making include:
Renovated kitchens and bathrooms

New floors and tiling

Fresh paint

Finished basements in single-family homes

Patios or decks and fenced-in, landscaped backyards
There are also minor details you should always prioritize before listing your property for rent. These small touches make a big difference in the daily lives of your tenants. Before anyone moves in, make sure you:
Have the entire house professionally cleaned

Hire landscapers to mow the lawn and weed

Install new locks for every tenant

Test all domestic appliances

Have HVAC professionals service the air conditioning and heater

Incorporate non-toxic pest control measures

Apply weatherstripping and energy-saving window coverings
Taking the time to prepare your property for tenants will lower the likelihood of repairs and maintenance requests. This, in turn, saves you money. Landlords that look after their tenants not only have better reputations, but also spend less time and money maintaining their properties.
Signing the Lease
Every real estate investor in Chicago that wants to rent their properties should have a lease agreement drafted by an attorney. If you find one online that you would like to use, it's best to have a lawyer review it before you present it to your tenant.
In Illinois, leases do not have to be notarized, but they still have to respect the state's rental laws. For example, did you know that landlords must provide at least 48 hours' notice to tenants in Chicago?
Before you sign the lease, make sure that you and the tenant are both in complete agreement with the terms. If they want to negotiate, then you can add an addendum to the original lease. If you alter an existing lease after they have moved in, you can sign a lease modification agreement.
Building Your Dream Team
Becoming a landlord in Chicago might be a one-person operation, but you can benefit from working with reliable professionals. Aside from a real estate attorney, you should also scout local businesses to find people that can support you and your property throughout this journey.
Think about hiring a property manager, who can handle all the logistics for you if you aren't a fan of the administrative side of rental management.
You can also connect with contractors that make upgrades and renovations easy. They'll continually help you improve your investment properties with strategic upgrades that draw in more tenants and boost property value.
At Quality Builders, we specialize in working with Chicago real estate investors who want to create irresistible properties with undeniable quality. Please reach out to us for a free project consultation.
Photo by Neal Kharawala on Unsplash