Want to scale your real estate portfolio? It starts with building the right team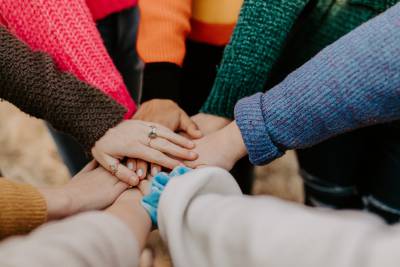 If your goal is to scale your real estate portfolio and maximize the potential of your investment projects, you'll need to prepare for what that growth requires. Adding more properties to your portfolio also means more to manage on a day to day basis, and as your investments grow your team naturally will, too. As the demands of your real estate portfolio increase, consider the following list of key team members to ensure you can successfully scale and handle the growth.
Every successful real estate investor needs an investor-friendly realtor, a market savvy lender, an efficient architect, a quality general contractor, a responsive property manager, and an attorney to help protect each investment. Each one of these team members plays a key role to ultimately help you maximize your profits, but how do you select the perfect team members? Read along to see what to look for in each partner.
Investor-Friendly Real Estate Agent
An investor-friendly agent will help you find the best investment opportunities, put in a timely offer, and help you time your investments using their knowledge of real estate market conditions.
‍
Investor-friendly agent - what does that mean?
An investor friendly agent is someone who invests in real estate themself, and they can relate to the goals that you want to accomplish. Looking to flip a house? Look for an active agent that has completed a flip before. Interested in house hacking? Find an agent that has successfully house-hacked previously. Adding to your rental portfolio? Talk to an agent that has a portfolio. If they are investors, they can offer advice into their own successes and failures while also navigating the sale process. These personal insights are tremendously valuable, especially if you are a new real estate investor.
‍
What do you need to look for in an agent?
You need an agent that does at least 12 transactions a year, or 1 deal a month. You want to be working with a professional, and not someone working part time. The truth is there are so many inexperienced agents, and an easy way to sniff out the part timers from the full time professionals is to ask how many transactions they conducted last year. Then, pick an agent that has a good track record by looking over their reviews from previous clients. Check out their social media pages– are they actively displaying they live and breathe real estate? When you talk to them, are they able to speak the lingo and communicate in a way that is leading with education. Lastly, they should have a network of professionals they can refer you to for any key aspect of the transaction such as lenders, attorneys, inspectors, contractors, etc.
‍
Where/How to find an agent
Find an agent in this order:
1) Referral from friend or family that has previously worked with them
2) Investor networking events
3) Social media
4) Referrals from other online sources. Do your research!
Look for an agent with a proven track record of happy clients and someone that is knowledgeable about investment properties. A savvy real estate agent will understand your needs as an investor and will help you make an informed offer. They will also understand that your relationship with them is mutually beneficial and keep you in mind as new opportunities pop up. Be sure to ask questions and make sure they are a good fit for your needs.
Lender
‍A quality lender is the lifeblood of any real estate development team, so make sure you find a lender that not only knows how to keep your business funded, but also cares about your long-term growth and goals.
‍
Why a Lender is an important team member
Being successful in real estate requires time, patience, expertise, and of course, money. Money to the real estate business is what fuel is to a car. Without it you are stuck. A quality lender will make sure you can keep your investments moving. It's easy to get overwhelmed by the financial analysis needed to vet a property, which is why you need an experienced lender on your team. A great lender can crunch the numbers, like income, expenses, cap rates, and so forth, and provide a clear picture of how a new investment would fit with your existing portfolio..
‍
When do you engage a Lender?
Start engaging a lender as soon as possible. Lenders, banks, and brokers all have different property and project types that they prefer; plus, a varying degree of loan products for you to choose from.There's no such thing as a 'one size fits all' lender. So when it comes to building your real estate investment portfolio, get to know as many lenders as possible.
‍
How do you select the best lender?
When searching for a lender, don't be swayed into selecting whoever offers the lowest rate. As the cliche goes: you get what you pay for, and if something seems too good to be true, it probably is.
The key is to find a lender that offers commercial loans and the type of financing you need – but also someone who cares about you and believes in your business plan. Your lender needs to have the ability to finance you throughout your journey, and can provide value to your life and business other than just money.
Architect
Architects play an important role in large-scale renovations, and are necessary for new construction projects. With their expertise in local zoning regulations and building codes, a great architect is an asset when building your real estate portfolio. Architects typically work on a billable hours system and won't move forward without a commitment, so be sure they are a good fit for your project before signing off on anything.
‍
Why do you need an architect?
An Architect can share their perspective on a properties' best layouts, designs, and most importantly - compliance with Building Codes. They can envision layouts and ideas that are not as common and bring them to life to maximize an investment's full potential. An Architect ensures the property is safe for any occupancy and can provide helpful information about material quality and costs that will help you in the contracting and renovation process.
‍
How can an architect help me on my Real Estate journey?
An Architect can help with a few things to make the real estate journey less intimidating. They can determine structural integrity, addition feasibility, and other design elements for the property, like materials options. Their knowledge and input will give you the peace of mind that ensures your property is a good investment. Their creative eye can help you open up, repurpose, or completely redesign a space in ways you may have never thought of. Their feedback and expertise can assist with obtaining building permits and help you avoid costly mistakes.
‍
How do I find a qualified, trusted Architect?
1) Referrals from your network
2) Real estate development networking events
3) Social media
4) Other online sources. Check their website and do company research through review sites like Houzz before you reach out.
Finding an architect is similar to finding any other professional for your real estate development project, but locking one in is a different process than what you experience when securing an agent or lender. Architecture firms bill you for their time and are not in it for the commission, so during your search you will find that they have to vet your project just as much as you have to vet them as a partner. Keep in mind that they will not work for free, so ask questions from the beginning to make sure their expertise is in line with what your renovation needs are. This will vary depending on the kind of property you are working on, so keep a list of architects and what they specialize in, as you may need their help with a future project. There are architects and firms that specialize in historic conservation and rental properties, while others may focus more on new construction and sustainability. What you need for your development is important to clarify from the beginning of your vetting process. Make sure the architect you choose has a track record of success that meets your project needs.
General contractor
A general contractor is one of your most important partners and their work has a huge impact on your profit margins. Similar to architects, make sure your contractor has a track record of success that meets your renovation or building needs. Even more importantly, be sure that they are careful with your bottom line and communicate with you regularly. ‍
‍
Why a General Contractor (GC) is an important team member
If flipping properties or renovating a distressed property for rentals is part of your investment strategy, you'll need a reliable, trustworthy GC on your team. GCs coordinate all the moving parts of the renovation process. They work with the architects if needed, hire and manage the subcontractors, purchase and coordinate materials deliveries, schedule inspections, request construction draws from the lender if applicable, and act as a resource and guide through the process.
GCs have the skills and experience to not only renovate the property but also the knowledge of which features are trending for rentals and flips. Having the right GC on your team can make all the difference between profiting or losing money on a project. A quality GC will ensure that your project is completed on time and within the budget constraints. Additionally, GCs provide value from the onset as they can provide the estimates needed when you're analyzing a property to determine if it's a profitable deal. ‍
‍
How do you select the best GC for your project
Selecting a GC for your project requires due diligence. Referrals go a long way when it comes to finding a GC. You can start with asking for recommendations from other real estate investors and professionals. You can also do online searches for GCs if you don't have access to a lot of investors. Websites like AngiesList and Homeadvisor have a database of contractors.
Build a list of potential GCs from your referral or online list. Once you have your list, start calling the GCs on the phone and meeting them in person, preferably at a job site. Meeting at a jobsite will allow you the opportunity to not only see the quality of work but also to see whether they keep a tidy or a chaotic worksite. During your screening meeting, ask a lot of questions to ensure they have the correct licenses and insurance, they can handle your scope of work, they work with reputable and licensed subcontractors, how often the job site is cleaned, standard responsive time, whether their work is warrantied, work schedule, etc.
When you're interviewing different GCs be sure to do an online search on the GC to see if complaints and red flags pop up. Always ask for and follow up with the references provided by the GC. Ask these past clients about the quality of work, the GCs responsiveness, the number of non-working days, whether the GC presented change orders that should have been included in the estimate thereby bidding low to win the project, etc.
‍
How do you hold your GC accountable
You should be periodically walking the property and checking the progress and addressing any issues as they arise. If you're unable to physically walk the property, ask that daily/weekly photos be sent. Some elite GCs will have a property management software that provides daily logs of the project.
Set payment milestones such as a certain amount after foundation, rough framing, roofing, plumbing rough-in, electrical rough-in, drywall, flooring, finishes, etc. If you're financing the project, the draw schedule will determine the work that has to be completed before funds are disbursed. Your timeline should be just as important as theirs, and they should be updating you on changes as they arise, so that you can plan accordingly. Any signs of carelessness will tell you whether you want to continue working with that GC in the future.
‍
How to create a long term relationship with your GC
Once you've found a great GC, forming a long lasting relationship is beneficial as you'll have a trustworthy company that you can rely on for future renovations and updates to properties. A good way to build that relationship is to involve them in your process from the beginning of the buying process. If possible, have the GC walk properties with you before purchasing. That way, they can let you know whether it will be a good deal and whether the renovation is within the scope of what they can handle. Speaking of scopes, having a clearly defined scope of work for your project goes a long way in minimizing disputes and eliminates scope gaps. This can go a long way in building trust between both parties and contributes to a lasting relationship.


Attorney ‍
An attorney that specializes in real estate development contracts will add a layer of privacy and assurance to every deal you make. They will help prevent any potential investment issues and give every investor in your project peace of mind.
‍
Why do you need an attorney on your team?
Maintaining privacy is vital for investors. And when it comes to legalities, the real estate market is governed locally — every jurisdiction has its own regulations, practices and procedures. In Illinois specifically, all of the details of a transaction becomes public record at close - meaning anyone, including a disgruntled tenant, can gain access to that information. That's why you need an experienced legal team that is ready to take on privacy protection needs, asset and liability protection, and estate planning the minute you begin the process.
‍
How to select an attorney?
As an investor, you're often working with a complex system of LLC's, trusts, and numerous other parties. That's why you need a firm that focuses exclusively on real estate transactions. The market is saturated with non real estate lawyers who don't have the skill set, or office work flow to handle a complex transaction.
When looking for a real estate focused attorney, a great place to start is by asking realtors, lenders, title companies - anyone who is involved in real estate transactions on a professional basis - for their referrals. Do not let hiring an inexperienced lawyer be the reason why a great investment opportunity falls through.
‍
Property Manager
Why do you need a property manager on your team?
Once your investment is ready for use, you will need to get tenants in as soon as possible. Delaying this can have negative consequences on your investment, so working with a property management company is an important part of ensuring you aren't losing out on revenue. Not only does a property management company help secure and screen tenants, but they can also provide financial services and manage property maintenance that frees you up to focus on scaling your business.
‍
Conclusion
What happens if you don't work with a team?‍
Trying to scale your real estate development projects on your own and without doing your due diligence is not only a bad idea, but will likely cost you in the long run. As your portfolio and budgets grow, your needs will too. Having a team of skilled professionals will cut down on the turnaround time for your projects and help maximize your investments. Before choosing any partners, do your research and communicate your needs, so that you are working with people that fit your project needs and care about helping you reach your goals.
‍
Referrals
Real Estate Agent - Greystone Realty- Jason Wagner
Lender - Renovo Financial - Eric Workman
Architect - BLDG Projects - Katmerka Ramic
General Contractor - Quality Builders - Jonathan Klemm
Attorney - ARK Attorneys - Imran Khan
Property Manager - GC Realty Inc. - Mark Ainley
‍
‍
‍
‍
Photo by Hannah Busing on Unsplash