Confused on Rehab Cost? A Renovation Budget Guide for You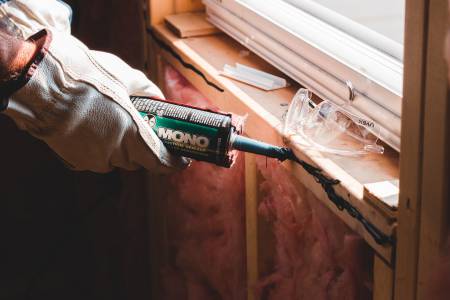 Budgeting for your Chicago real estate investment? You'll need to factor in the cost of potential renovations. There are 2 key things to remember: you don't need to renovate in the same way you would fix up your own home, and always have the return on investment (ROI) at the forefront of your mind. Every penny you spend has to be justified by ROI. For rentals, the question to ask is how much extra rent can you expect to get for the upgrades?
Read on for the lowdown on the renovation considerations you need to take to maximize your returns.
‍
Replace vs Repair
There are tax incentives for landlords to conduct repairs in their rental properties instead of going for renovations or replacements. Repairs can be deductible as an expense. You may, on the other hand, need to amortize renovations over a number of years.
Here are some common property features that you may need to make a replace-vs-repair decision about:
Hardwood floors
Appliances
Kitchen cabinets
Furnaces
Condenser (aka air conditioner)
Windows
‍
This is what to consider about each:
‍
Hardwood Floors - Real hardwood tends to last a lifetime when it gets well cared for. Even if there's damage due to wear and tear, it's often less expensive to refinish rundown surfaces or replace individual boards. This removes the need to rip out and replace the entire floor.
Appliances - Before purchasing new appliances, check to see if you can diagnose and mend any issues on existing appliances. Sometimes it may just be necessary to change a tiny switch or small part you can buy online.
‍
Kitchen Cabinets - Replacing kitchen cabinets can be one of the costliest expenses during a renovation. Very often, cabinets are structurally sound but look outdated. DIY cosmetic fixes such as repainting and knob updates may be all you need to budget for.

Furnaces - The maximum life of a furnace tends to be between 15 and 20 years. If yours is under 10 years old, you should definitely try a repair before replacing it. If it's getting near to its end date, go for an upgrade to avoid a breakdown and issues with tenants.
Be sure to buy the right-sized furnace for your real estate investment property. If you choose a furnace that's too small, it can work harder than it's designed to and that can cost you more money and potentially shorten its lifespan.

Condenser - Outdated air conditioners and toilets tend not to be as efficient as newer models. Energy-efficient A/Cs can mean savings of up to 20 percent in running costs compared with older models. Low-flow, high-efficiency toilets can mean higher savings in water too.
‍
Windows - When windows have rot or structural damage in their frames, it's the moment to replace them. Vinyl windows have a reputation for better seals compared with older wooden windows. This helps to stop winter drafts and thereby saving money on energy bills.
‍
Simple, minor fixture replacements can make a world of difference to the look of your property. These include:
Upgrading door handles
Replacing faucet handles
Updating lighting fixtures, switches, and outlets
Adding modern blinds
‍
Selecting Rental Property Renovations With the Best ROI
As mentioned, the return on your investment is a key consideration when you plan to carry out renovations on your Chicago rental property.
When the time comes to rent your property, prospective tenants often look at specific rooms. Tenants tend to prioritize the kitchen and bathroom as the most important rooms in the home.
‍
These alterations tend to be the most affordable and have the best ROI:
A mid-range bathroom remodel
A minor kitchen remodel
Improvements to bathroom accessibility
‍
Remember that bigger doesn't always translate into better ROI. An upscale bathroom remodel, for example, could set you back more than 3 times the cost of a midrange upgrade. It might then be only possible to recoup a small percentage of the costs compared with something cheaper.
‍
Even a modest bathroom and kitchen renovation can make a huge impact on your rental prospects and returns. Be empathetic. Consider how repairs and alterations would contribute to the tenants' day-to-day lives.
‍
Focus on issues such as:
Counter space
Sufficient lighting
Bathroom vanity units that are too big for the space

Go for surface-level alterations. If a space works well but lacks style, try some DIY cosmetic improvements first such as:
A fresh coat of paint on cabinets and walls in neutral colors
Modern lighting
New light switches
Add extra storage. Installing a kitchen island with storage space underneath, or fitting a smart shelving unit against the wall around the toilet can add useful storage that adds appeal to renters and encourages tidy living.
‍
Estimating Renovation Cost
There is no one-size-fits all way to calculate a rental property renovation cost. Renovation costs will vary depending on the extent of the renovations, whether you're reusing some fixtures, the level of finishes, whether you're using a handyman or hiring a licensed general contractor. Still, home renovations costs operate within a certain range.
‍
Kitchen
Lower-end Renovation: $5,000 - $20,000
Scope might include updating lighting, faucets, paint, repainting cabinets, installing budget-friendly countertop and backsplashes
Mid-Range Renovation: $30,000 - $50,000
Scope might include installing moderately priced countertops, upgrading floors and appliances, installing tile backsplashes, installing mid range level cabinets, tearing down load bearing walls, paint, updating lighting and replacing faucets
High-End Renovation: $50,000 and above
Scope might include installing custom cabinets, granite countertops, adding high end appliances, hardwood floors, upgrading lighting, installing a new sink and faucet, reconfiguring the layout and painting
Bathroom
Cosmetic bathroom updates: $5000 - $3,000
Scope might range from just replacing the toilet, vanity and repainting to replacing the tub.
Total bathroom renovation: $3,000 - $25,000
Scope might include include replacing the vanity, repainting, installing new fixtures, new bathtub or shower, updating lighting, replacing flooring, relocating toilet, sink or shower
New bathroom addition: $25,000 - $60,000
Scope might include rough framing, plumbing, electric, installing trim, bathtub and/or shower, new floors finishes and fixtures
Flooring
Hardwood: $2 to $8 per square foot for material; $6 to $12 per square foot for labor
Luxury Vinyl Tile (LVT): $1.50 to $12 per square foot for materials; $5 to $12 per square foot for labor
Carpet: $3 to $10 per square foot for labor and material
Painting
Per square foot: $1.50 to $5.00


While budgeting for your Chicago rental, avoid over-renovating. There are other factors that will play into your ROI. These include:
The size and style of your real estate investment property
The neighborhood your rental is located in
Your rental competition
‍
There is no point in going overboard on renovations only to discover that factors like these will limit the actual return on your investment.
‍
Need a General Contractor for Your Rentals?
At Quality Builders, we work exclusively with Real Estate Investors. We are a Chicago General Contractor with expertise in single-family homes, small multi-family (2-4 units), and medium multifamily (5-50 units). We use the latest technology to automate schedules and provide daily reports with a summary of work completed and photos. Quality Builders is a contractor for real estate investors focused on bringing technology & transparency to the industry.
‍
Contact our team to schedule a consultation today.
‍
‍
‍
‍
‍
‍
‍
Photo by Erik Mclean on Unsplash