Introducing Quality Builders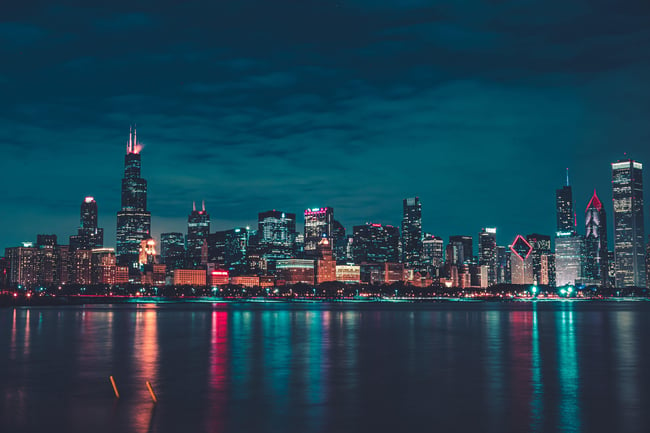 A Chicago Construction Disruption
The team at Quality Builders (QB) is excited to share a project we have been working on for quite some time. Our aim is to create a collaborative space that adds value to you, our clients, vendors, subcontractors, friends, and family by sharing the latest in construction trends, real estate advice, professional resources, and insight into some of our current projects. Construction, particularly residential construction, has typically been rooted in antiquated business practices that leave clients in the dark. At Quality Builders, our goal is to set a new standard in the construction industry by leveraging technology to bring transparency to our work and relationships with clients (real estate investors), subcontractors, vendors, and partners. We plan to share this journey through Facebook, Instagram, LinkedIn and TikTok as well as on our blog: The QB Blog.‍
‍

Redefining Construction
Disruption - everyone is talking about it, but what does that mean for the construction industry? In the past 50 years, technology has evolved at a rapid pace and has dramatically changed countless industries and influenced our everyday lives. Meanwhile, the standard in the construction industry has essentially remained stagnant--the industry as a whole, and more specifically smaller general contractors, have been stuck in the past using the same old techniques, processes, and forms of communication that they've always used. At Quality Builders we believe there is an opportunity to embrace technology and reimagining traditional construction practices, pushing them into the modern day. As a general contracting company, we are focused on disrupting the construction industry by adopting successful processes, systems, and technology used on large-scale construction projects and implementing them in the local real estate industry. ‍
‍

While our Quality Builders team strives to be an industry leader of change, we also want to help construction veterans advance and grow their own businesses alongside us. We want to show long-time contractors that implementing technology can improve the way business and communication are done, making things easier not harder.
‍
Invest with Confidence
As real estate investors ourselves, we have firsthand knowledge of the frustration that comes with hiring and working with some general contractors. We have also experienced our own challenges working with other contractors. Check out our investor story featured on Straight UP Chicago Investor. What sets Quality Builders apart is that our business is structured around our 3 core values. Integrity--if we say we are going to do something, we will do it. Courage--when problems come up we confront them head on and look to solve them, not place blame. Transparency--we are upfront, open, and honest about everything we do. It is our hope that these values and our approach to general contracting allow you to invest with confidence.‍
‍

Our Vision
One thing we are clear about at Quality Builders is our vision and direction. Check our full Vivid Vision here.‍
‍

"If you don't know where you are going, any road will get you there" - Lewis Carroll